Business resiliency in the landscape of Third Party, Fourth Party, and Concentration Risk

With companies increasingly relying on external providers to deliver core functions and operations to the business, it's important to understand your critical vendors' resiliency and recovery capabilities. This applies to not only your third parties, but to your fourth parties and beyond. Add the extra dimension of concentration risk, and the need to assess the resiliency and recoverability of your third and fourth party providers is even more pronounced.
This webinar will discuss:
What is operational resiliency and why an understanding of your critical third and fourth parties is essential. What kinds of risk exposure do third and fourth parties present
Recoverability and resiliency - What the Regulators Expect:

OCC Bulletin 2013-29
FFIC – Appendix J
Semi-Annual OCC Risk Perspectives
EBA Guidelines on outsourcing arrangements

Program level considerations
Core input considerations from your third party risk program to support resiliency
Speakers: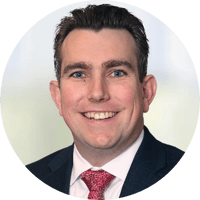 Partner, Operations & Compliance Risk
Greg Matthews
Greg is a Partner in KPMG's Financial Services Risk Consulting Practice focusing on Third Party Risk Management. Greg leads teams of KPMG professionals at some of the largest global financial services firms as they address current and emerging regulatory requirements that affect business strategies and operations that relate to third parties.
Jeffrey Lee
Jeff is a Director in KPMG's Capital Markets Risk & Compliance practice with more than 20 years of advisory and business experience. His experience range across Risk Management, Compliance, Front, Middle and Back Office, and Technology, providing advisory services and leading change. His area of focus is on Third Party Risk Management ("TPRM") and has assisted global financial institutions, regional banks, Foreign Banking Organizations and SIFMUs with assessment against global regulatory guidance, design improvements, implement platforms, operationalize and audit TRPM programs as well as testing Third Parties. Jeff collaborates with risk category experts (e.g., Info Sec., BC/DR, Compliance, Legal, Procurement) across the KPMG enterprise to develop thought leadership, share leading practices and facilitates industry share forums on TPRM. Prior to joining KPMG, Jeff held Business and Operations management positions at the JP Morgan Private Bank and Morgan Stanley Global Wealth Management.
Michael Casey
Michael is an energetic, self- motivated and dynamic CPA and business & technology professional with over 20 years of achievement transforming people, process, technology, and service delivery models to reduce cost, reduce risk, and improve performance to sustain long term growth. He has deep experience in Governance, Risk & Compliance and demonstrated success in all aspects of consulting.

Michael is currently the Americas Head of Outsourcing and Supplier Risk and at UBS and spends most of his time working on evaluating design effectiveness of the UBS framework, management challenges, regulatory projects, and issue remediation.