RegTech, FinTech, MarTech, eCommerce, EdTech, BioTech, Big data, AI - behind every buzzword is the reality of a dynamic and growing digital ecosystem that businesses are increasingly reliant on. Technology providers are now a vital part of every company's digital transformation, but all too often, obsolete supplier and vendor management processes stifle innovation, and struggle to keep pace with evolving strategic and regulatory requirements.
Lines of business, CIOs, CPOs, CROs and CCOs must come together to change the way that their organizations manage suppliers, vendors and third parties. They require an approach that balances agility with governance and better supports innovation and speed to market.
This webinar, featuring guest speaker, Forrester VP and Principal Analyst Duncan Jones, will cover:
What obsolete thinking and vendor management processes are holding companies back
What are the modern, agile and innovation-focused supplier management processes companies should be adopting
New approaches to tiering and segmentation that support agility and innovation
How to shift from 'operational vendor management' to 'strategic vendor management' that supports the digital ecosystem
How to ensure proper governance in a dynamic environment
Why it's not just risk, but performance that companies should manage
Why advanced supplier risk and performance management tools are critical to success
Case studies from industry leaders
Speakers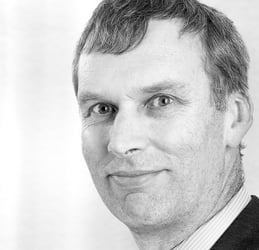 VP, Principal Analyst, Sourcing & Vendor Management, Forrester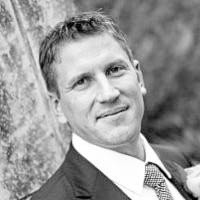 SVP Product Strategy and Alliances, Aravo
Speakers

Duncan Jones
Duncan contributes to Forrester's offerings for Sourcing & Vendor Management Professionals and for Application Development and Delivery Professionals. He is a leading expert on business application strategies and how to get the most from strategic software partners, including packaged applications, SaaS, and custom development. By researching enterprises' experiences in dealing with key software providers, such as IBM, Microsoft, Oracle, and SAP, Duncan helps clients create sound sourcing strategies, nurture better supplier relationships, and get better outcomes from their strategic software investments. He also advises software providers on pricing strategies and commercial trends.
Duncan is also a leading expert on ePurchasing applications, such as eProcurement and supplier risk and performance management (SRPM), with a particular focus on the increasing overlaps and conflicts between ePurchasing and sell-side B2B eCommerce. He advises clients on their application strategy in these areas, how to make good choices between alternative solution providers, and how to get the best results from implementation.
Dave has over 20 years' experience working with large global enterprises to find the right solutions to complex business problems.
His experience in the enterprise software industry spans across most functional areas of business including engineering, product management, product marketing, solutions consulting, and executive leadership.
As Aravo Solution's Senior Vice President of Product Strategy and Alliances, Dave works closely with Global 2000 customers to define and deliver best-in-class enterprise third-party risk management (TPRM) solutions that can scale to the business size, complexity and change requirements of large multinationals. He is also responsible for partner alliances, which has included pioneering work in building community/utilities TPRM applications for the defense and financial services industries in the UK.