Financial Services firms have shifted a significant part of their operations to outsourcing and fintech, introducing additional risk into the global financial system. With so much personal and financial data at stake, and the volume of business taking place digitally, cybersecurity – and the exposure third parties and suppliers bring with them - is an additional dimension of risk for the industry and the consumer. And the regulators are paying attention.
This has meant that financial services firms have had to turn considerable attention to third party risk and mature their associated programs fast.
In this session, we hear directly from ex-Regulators and Third Party Risk experts to gain vital insight on why third party risk is such an important area of focus for financial institutions, understand what the priorities of the regulators are in their work, red flags they're looking for, and what "good" looks like.
This conversational, interview style webcast will cover:
Top Third Party Risk Management Priorities for Regulators
Red Flags for Regulators
Third Party Risk Appetite
Third Party Risk Management Structure
Current & Outstanding Challenges
Evolving Cybersecurity Risks
Neglected Areas
Lines of Defense & TPRM
How to React to Problems
Best Practices as an Outcome
Speakers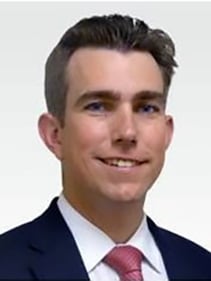 Partner, Third Party
Risk Management Expert, KPMG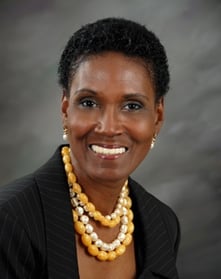 Managing Director, Financial Services Regulatory Practice, KPMG
(Former Deputy Director, Division of Banking Supervision and Regulation, Federal Reserve, Former OCC)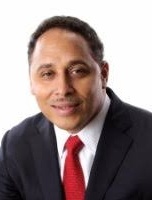 Principal, KPMG Regulatory Risk Practice, KPMG
(former SVP, Federal Reserve Bank of New York)
Speakers:
Deborah Bailey
Deborah is a Managing Director in KPMG's Financial Services Regulatory Practice and serves as the U.S. and Global Leader for Regulatory Solutions Development. Prior to joining KPMG, Deborah was the Managing Director and Vice Chair of Deloitte & Touche and led the U.S. Banking and Securities Regulatory Practice. Deborah is recognized as a banking industry leader with more than 35 years' experience as a regulator in the supervision of large, complex banking organizations including the U.S. operations of foreign banks.
She spent 12 years at the Board of Governors of the Federal Reserve, ascending to the role of Deputy Director of the Division of Banking Supervision and Regulation in 2006, in which she reported directly to

Benjamin Bernanke

, chairman of the Federal Reserve at the time.
Before joining the Federal Reserve, Bailey spent 24 years in the Office of the Comptroller of Currency with her last 12 years in senior roles in the OCC's

Chicago

and

New York

field offices, in which she was responsible for the examination and supervision of banks in those districts. While in the

New York

field office, she led an initiative to reorganize the processes of the OCC, resulting in the development of the large bank supervision program.
Homer C. Hill
Homer is a principal in the KPMG Risk Consulting – Regulatory Risk practice in New York providing services for the Banking and Capital Markets sectors. He advises financial services clients on best practices and regulatory expectations for meeting safety and soundness requirements of federal bank regulators. His focus is on key regulatory priorities such as enterprise risk management, governance, and culture.
Prior to KPMG, Homer served nearly 30 years with The Federal Reserve Bank of New York, ultimately as Senior Vice President of Relationship Management Function - Bank Supervision Group.
Greg Matthews
Greg is a Partner in KPMG's Financial Services Risk Consulting Practice focusing on Third Party Risk Management. Greg leads teams of KPMG professionals at some of the largest global financial services firms as they address current and emerging regulatory requirements that affect business strategies and operations that relate to third parties.