Cyber-risk and information security are considered by some to be the biggest challenge organizations collectively face today. A recent study conducted by Juniper Research predicts the cost of data breaches to reach $2.1 trillion globally by 2019. These incidents are very costly for organizations, distressing for consumers, and create the possibility of real systemic damage to whole industries; even nations. So, it's hardly surprising that regulators and legislators around the world are moving into action. As third-party suppliers and partners increasingly grow as a vital part of an organization's extended enterprise, they increase additional challenges to today's risk management processes.
Join security experts from SecurityScorecard and Aravo as they provide strategies and best practices for managing the cybersecurity vulnerabilities associated with vendors / suppliers and third-party risk.
Topics covered, include:
Third-Party Cybersecurity Risk
Recent/ Notable Data Breaches and Other Third-Party Cyber-risks
Growing Focus on Cybersecurity Regulation
Insight and Action – understanding vulnerabilities and initiating remediation plans
Incident Response Involving a Third-Party
Collaboration to Raise the Performance Bar
Optimizing Your Third-Party Risk Program to Mitigate Cybersecurity Risks
Speakers: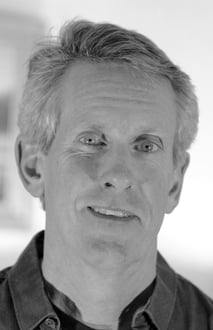 Phil Marshall
Director, Product Marketing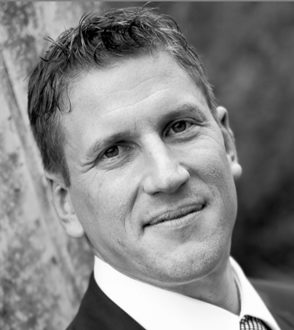 Dave Rusher
Senior Vice President of Product Strategy and Alliances
Aravo Solutions
Speakers
Phil Marshall
Phil Marshall is a security industry veteran with more than 17 years of experience in both network and data security. At SecurityScorecard, he oversees the company's go-to-market strategy in partnership with the product management organization. Prior to joining SecurityScorecard, Phil worked at security firms Black Duck, Cryptzone, Rapid7, and RSA.
Phil has served as a subject matter expert at industry events, including (ISC)2 and ISACA conferences.
He has presented on topics such as network based access control, identity security, application security, and open source governance and management.
He began his career in the digital publishing space with publications including Dr. Dobb's Journal and Byte magazine.
Phil earned a BA at Bates College and an MBA, cum laude, at the F.W. Olin Graduate School of Business at Babson College.
Dave Rusher
Dave Rusher has over 20 years' experience working with large global enterprises to find the right solutions to complex business problems.
His experience in the enterprise software industry spans across most functional areas of business including engineering, product management, product marketing, solutions consulting and executive leadership.
As Aravo Solution's Senior Vice President of Product Strategy and Alliances, Dave works closely with Global 2000 customers to define and deliver best-in-class enterprise third-party risk management (TPRM) solutions that can scale to the business size, complexity and change requirements of large multinationals. He is also responsible for partner alliances, which has included pioneering work in building community/utilities TPRM applications for the defense and financial services industries in the UK.
Dave particularly enjoys the relationship-building, problem-solving, teamwork and accountability that comes with his experience of working with compliance, risk and procurement professionals.