After four years of preparation and debate, the GDPR is set for Enforcement on May 25th, 2018 - at which time organizations in non-compliance may face heavy fines. Aravo and Deloitte have been working closely over the majority of that time to develop a framework and application that will prepare our clients for this regulation which is reshaping the way organizations across the world approach data privacy.
Join us for a 30-minute panel discussion from key experts from both Aravo and Deloitte as they discuss the current landscape of GDPR as the enforcement date draws near, along with the key factors they have implemented into their GDPR risk framework.
Key Topics will include:
Current Landscape and Challenges from the Market

Key Updates to GDPR Regulation

How Organizations Responding to the Uncertainty of GDPR
Following the panel discussion, Aravo will present their Award-Winning GDPR Application which was purpose-built specifically to provide regulatory compliance to organizations solving for GDPR, including the IT Security review process our customers are implementing with their Third Party Relationships. The webinar will conclude with a 10-minute Q&A session with the Deloitte and Aravo Teams directly from the audience.
Speakers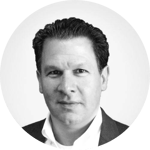 Senior Manager, Third Party Risk and Performance Management, Deloitte
National Leader. Extended Enterprise and Third Party Assurance, Deloitte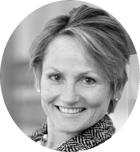 Anna Mazzone
, Managing Director, International. Global Head of Financial Services, Aravo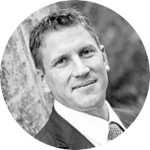 SVP Product Strategy and Alliances, Aravo
Speakers:
Anthony Marino
Anthony brings over 25 years of experience across industry and consulting to his clients and is a leader in the Deloitte Third Party Management (TPM) offering. His focus is Vendor & Third Party Management and technology enabled Source to Pay transformation.
Anthony brings broad experience across third party management, contract lifecycle management, source-to-pay, system design & implementation, policy & process design, supplier risk management, master data management, governance, and organizational design. Anthony is application agnostic with experience across several enabling technologies including Apttus, Aravo, BravoSolutions, Coupa, Hiperos, Informatica, Oracle, and SAP/Ariba.
Dan Kinsella is an Advisory Partner serving as the Deloitte national Extended Enterprise and Third Party Assurance leader. Dan combines business and technology solutions to help his clients create and optimize their extended enterprise. Dan is also one of the Firm leaders on our Service Delivery Transformation integrated market offering focused on our improving client's efforts in shared services and outsourcing environments.

Dan's industry focus has traditionally resided in technology but he possesses broad industry experience that spans Fortune 500 clients in Financial Services, Energy & Resources, Health and Life Sciences, and Manufacturing.

Dan serves national and international clients and currently focuses designing solutions for risk, control, and cyber management including governance approaches, model design, and transparency through automation and analytics for C-Suite executives. Dan specializes in creating synergies to allow the efficient exchange of risk information in a marketplace.
Anna leads and drives Aravo's global expansion and brings with her over 20 years' financial services industry experience in the international markets. Anna founded the capital markets industry's first managed service for KYC due diligence – Thomson Reuters OrgID.
Anna's deep domain expertise in Technology for Financial markets, Governance Risk & Compliance technologies, and Know Your Customer, as well as Know Your Supplier/Vendor has contributed to significant growth at companies including Bank of America, Merrill Lynch, Thomson Reuters, CME Group, and Markit.
In 2016 Anna was named to Innovate Finance's "Women in Fintech Powerlist", which recognizes women who are playing a vital role in the development of the global Fintech sector.
Dave has over 20 years' experience working with large global enterprises to find the right solutions to complex business problems.
His experience in the enterprise software industry spans across most functional areas of business including engineering, product management, product marketing, solutions consulting, and executive leadership.
As Aravo Solution's Senior Vice President of Product Strategy and Alliances, Dave works closely with Global 2000 customers to define and deliver best-in-class enterprise third-party risk management (TPRM) solutions that can scale to the business size, complexity and change requirements of large multinationals. He is also responsible for partner alliances, which has included pioneering work in building community/utilities TPRM applications for the defense and financial services industries in the UK.