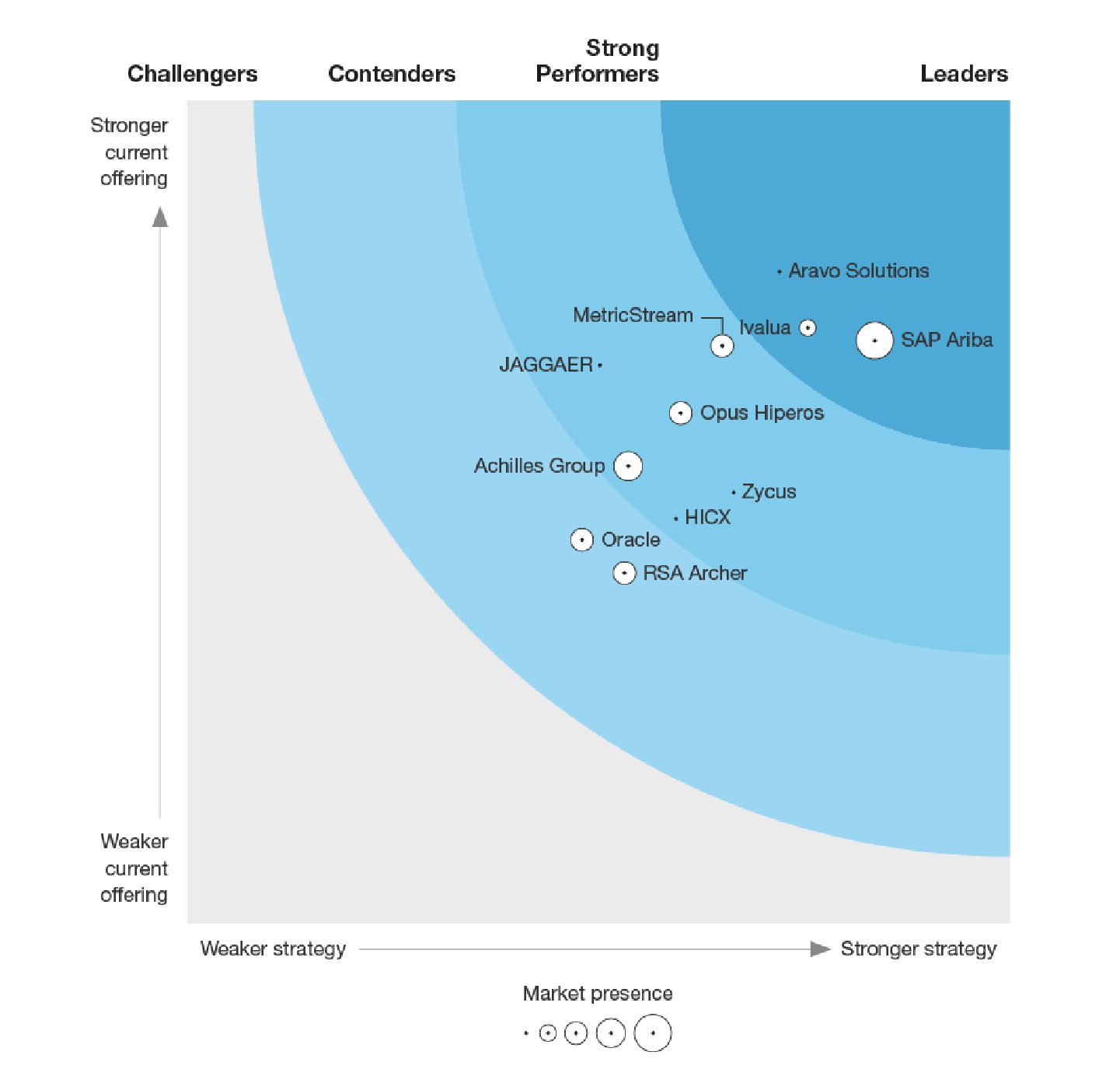 The Forrester Wave™: Supplier Risk And Performance Management Platforms, Q1 2018 is one of the industry's most rigorous and influential analyses, and is based on research briefings, live product demonstrations, customer surveys and interviews.
Vendors are evaluated on 21 criteria that cover current offering, strategy and market presence.
One of the report's key takeaways states: "The SRPM market is growing because more CPOs see it as a way to address one of their top challenges. The tools help them meet customers' rising expectations of safety and reliability. They have too many suppliers, and too many risks, to worry about for manual processes to be effective."
This is a must-have report for any company considering their own supplier risk and performance management programs.
In the report, Aravo is identified as "the leading SRPM specialist", which we believe is reflected in Aravo's position as the top-ranked vendor in the current offering category.